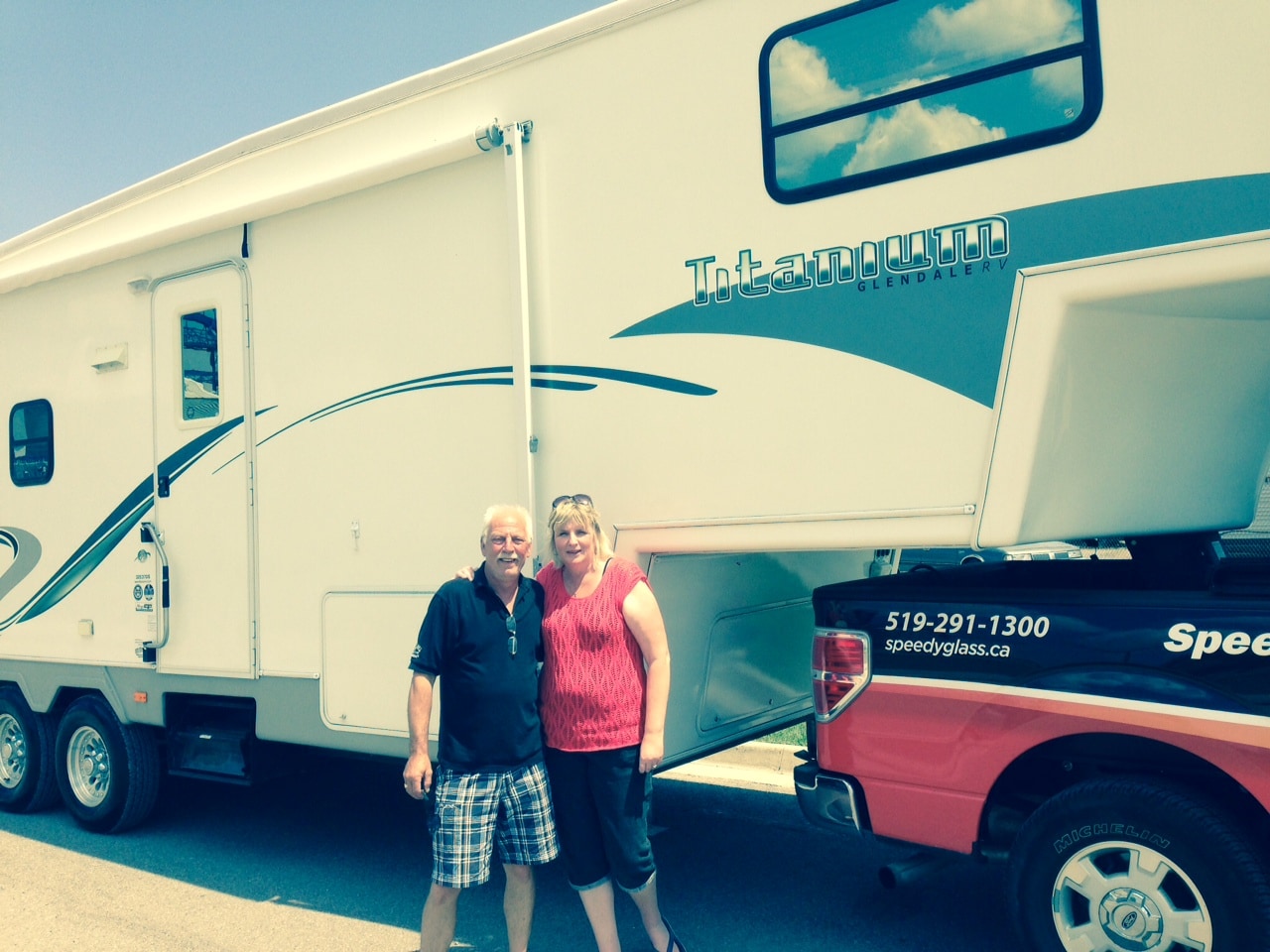 Bryan & Sharon Cork

"We are very very happy with the service you provided. Excellent custom service. Paul G was excellent sales person and very helpful. We love our trailer."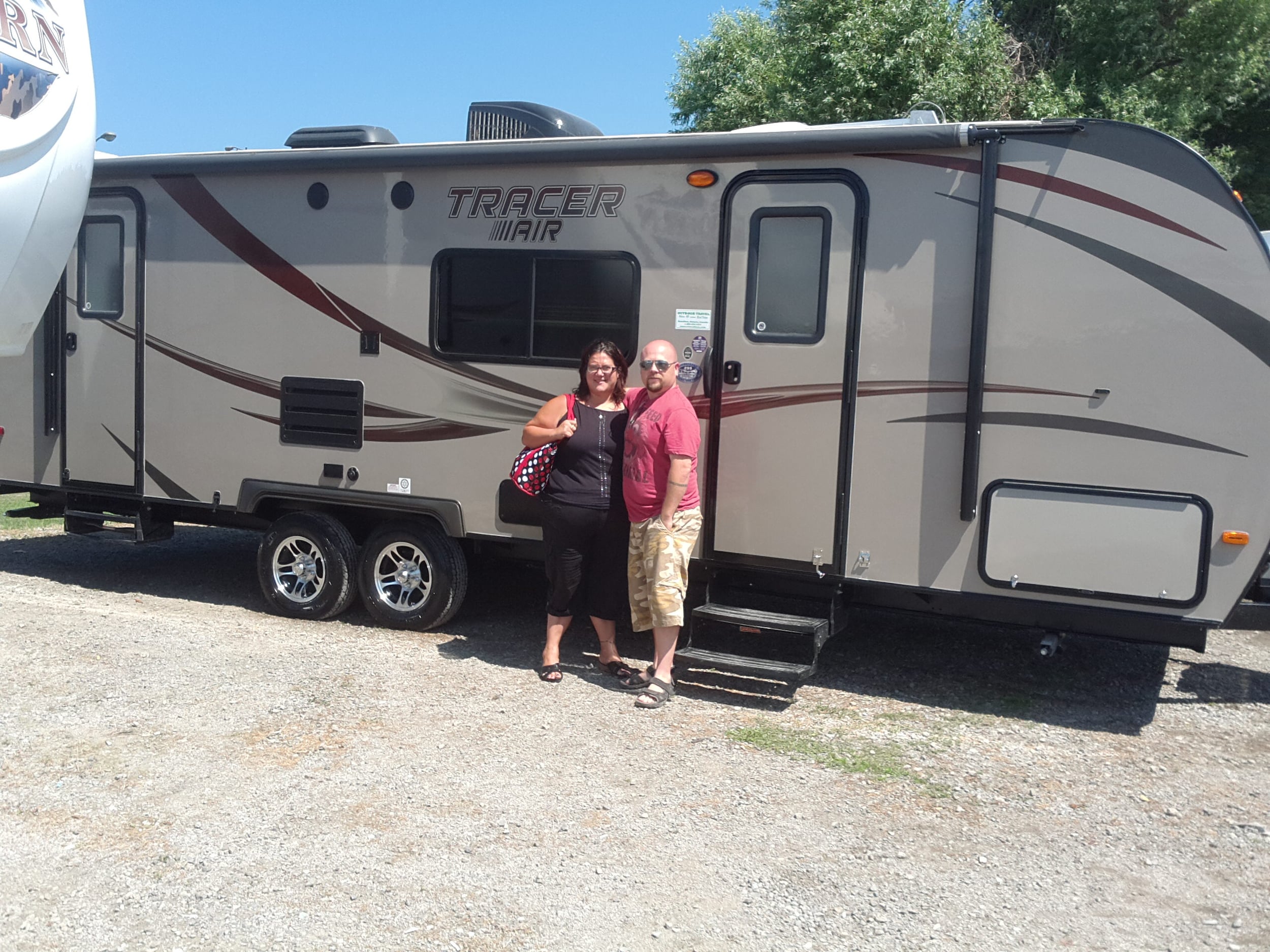 Mr. & Mrs. Turner with their new Tracer Air.
"Everyone was very personable and helpful! We were very happy to do business with Outdoor Travel. I would definitely recommend to others and would gladly do business here again."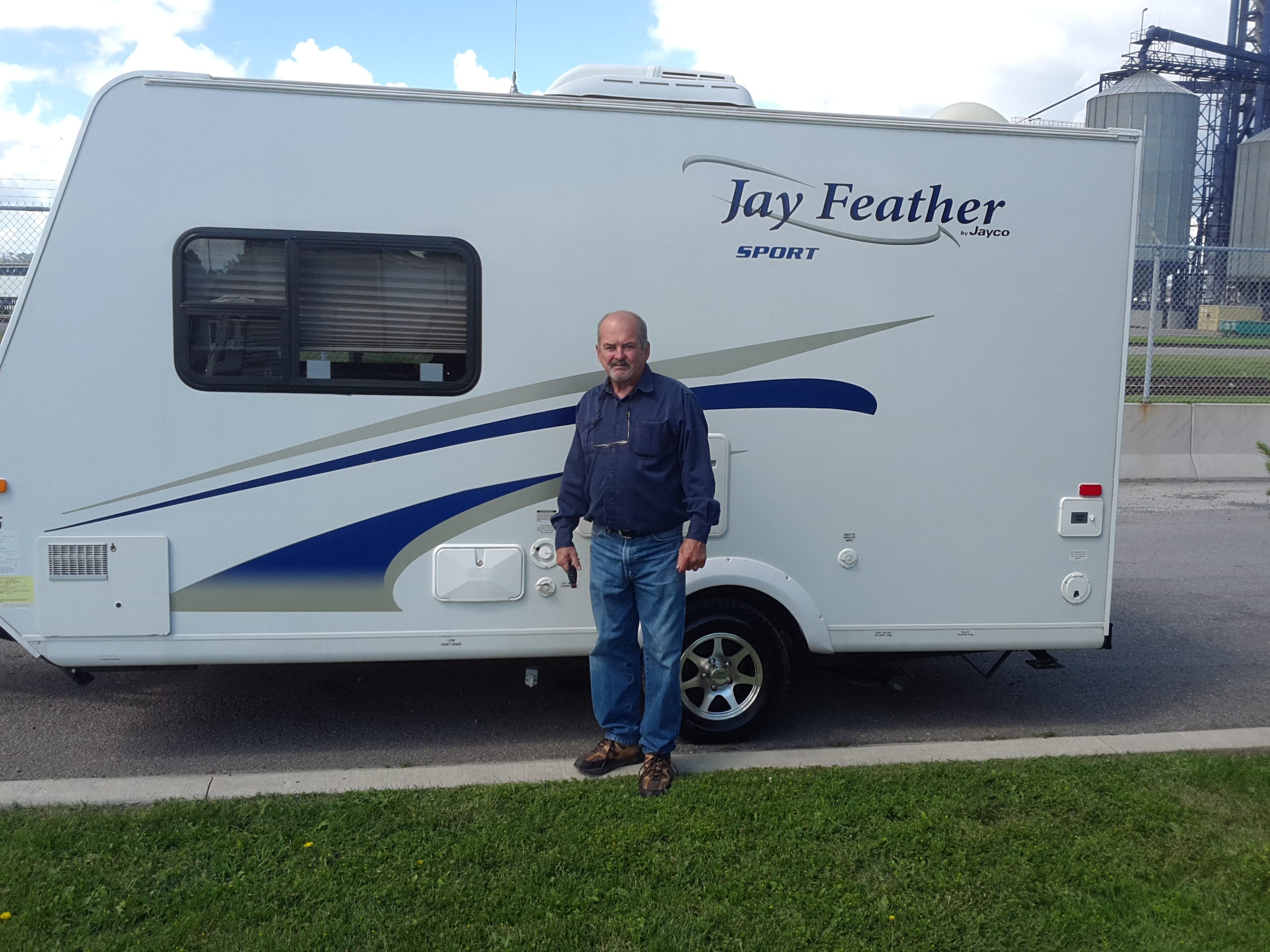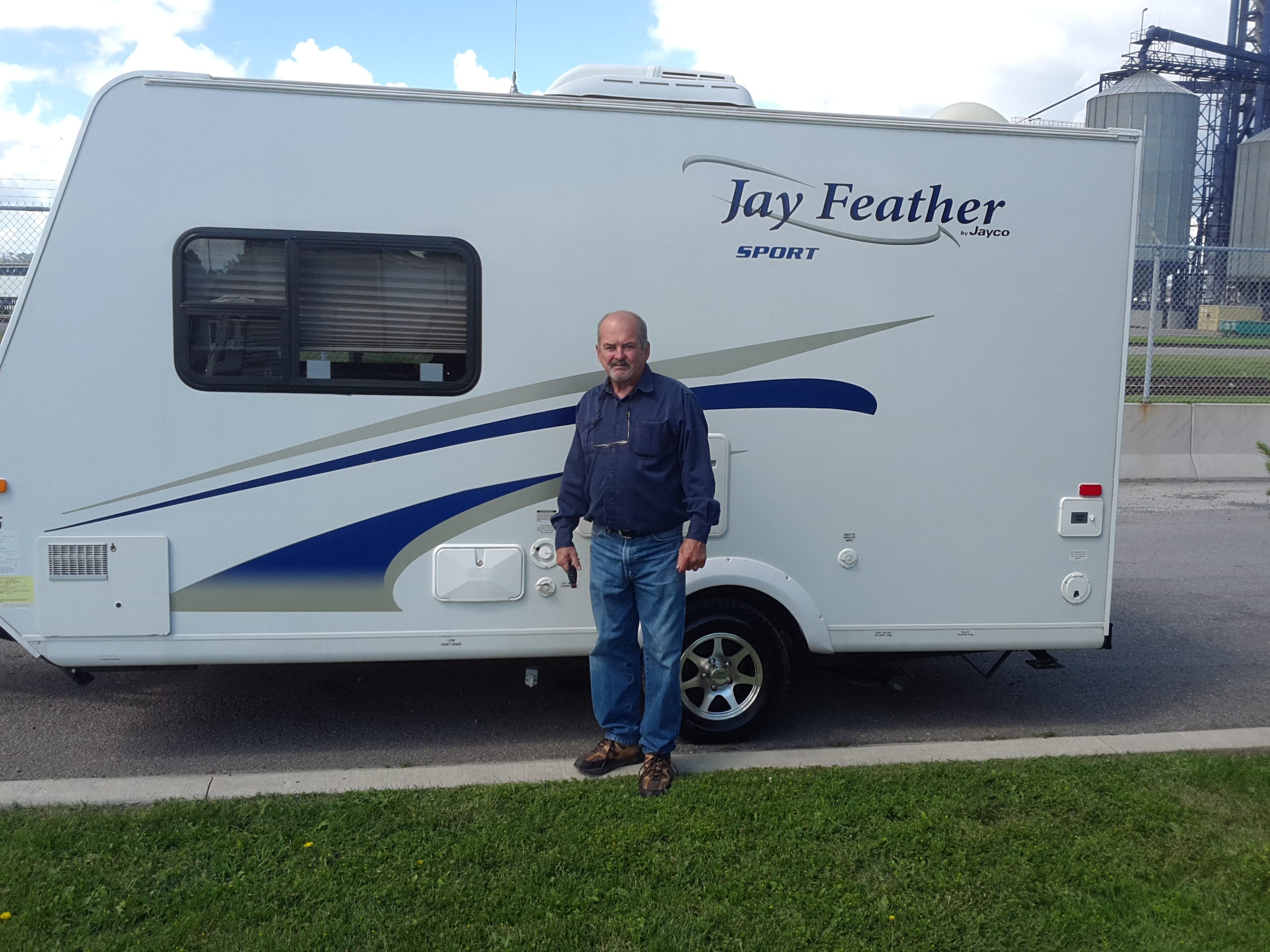 Wayne Scott ready to head out on the open road with his new Jay Feather.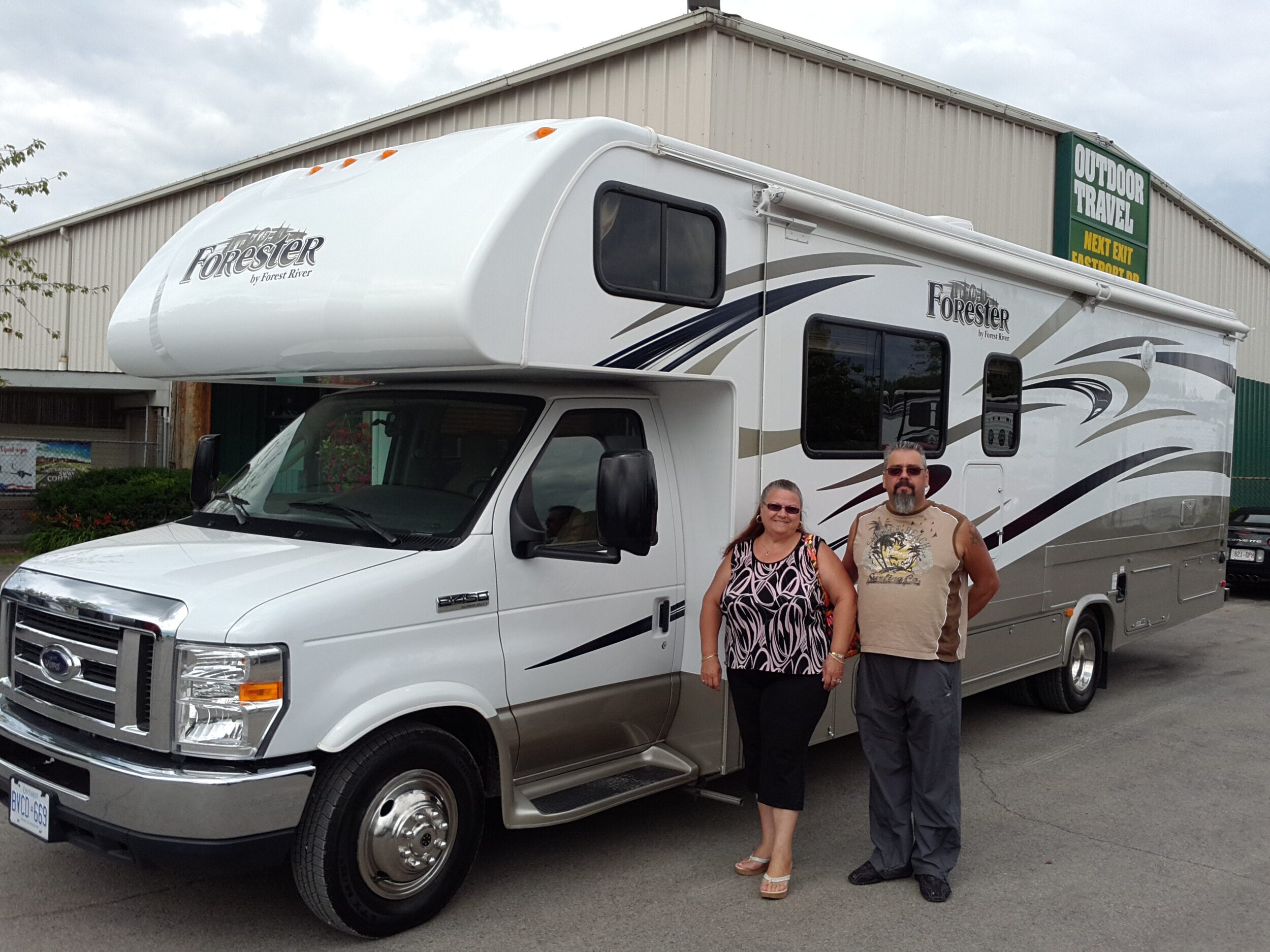 Mr. & Mrs. Couto ready to roll in their new Forester.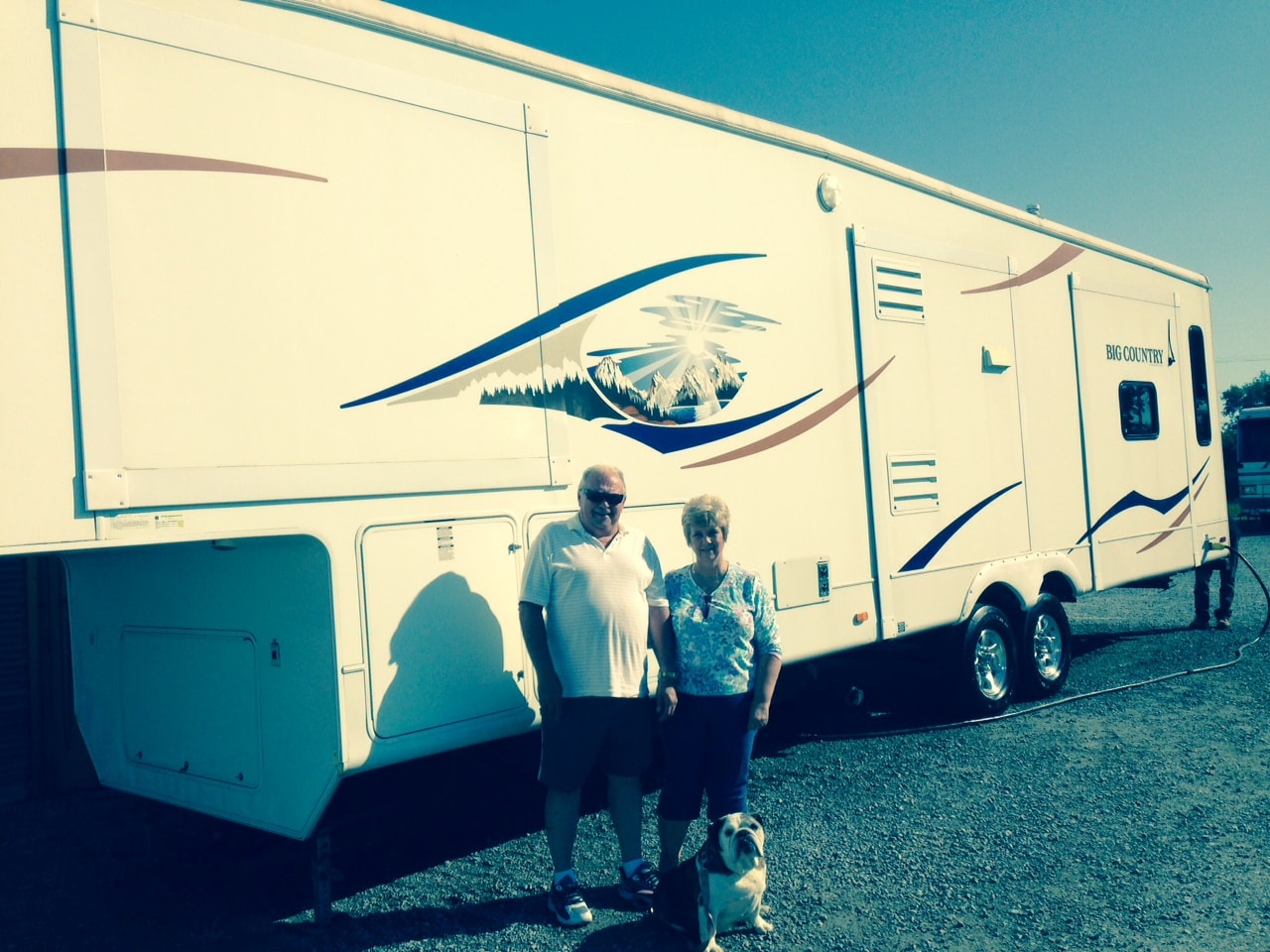 Mr. & Mrs. Finalyson ready for adventure with their new Big Country.
The Colter family with their new Tracer.
"
Very professional sales service. Very friendly and informative."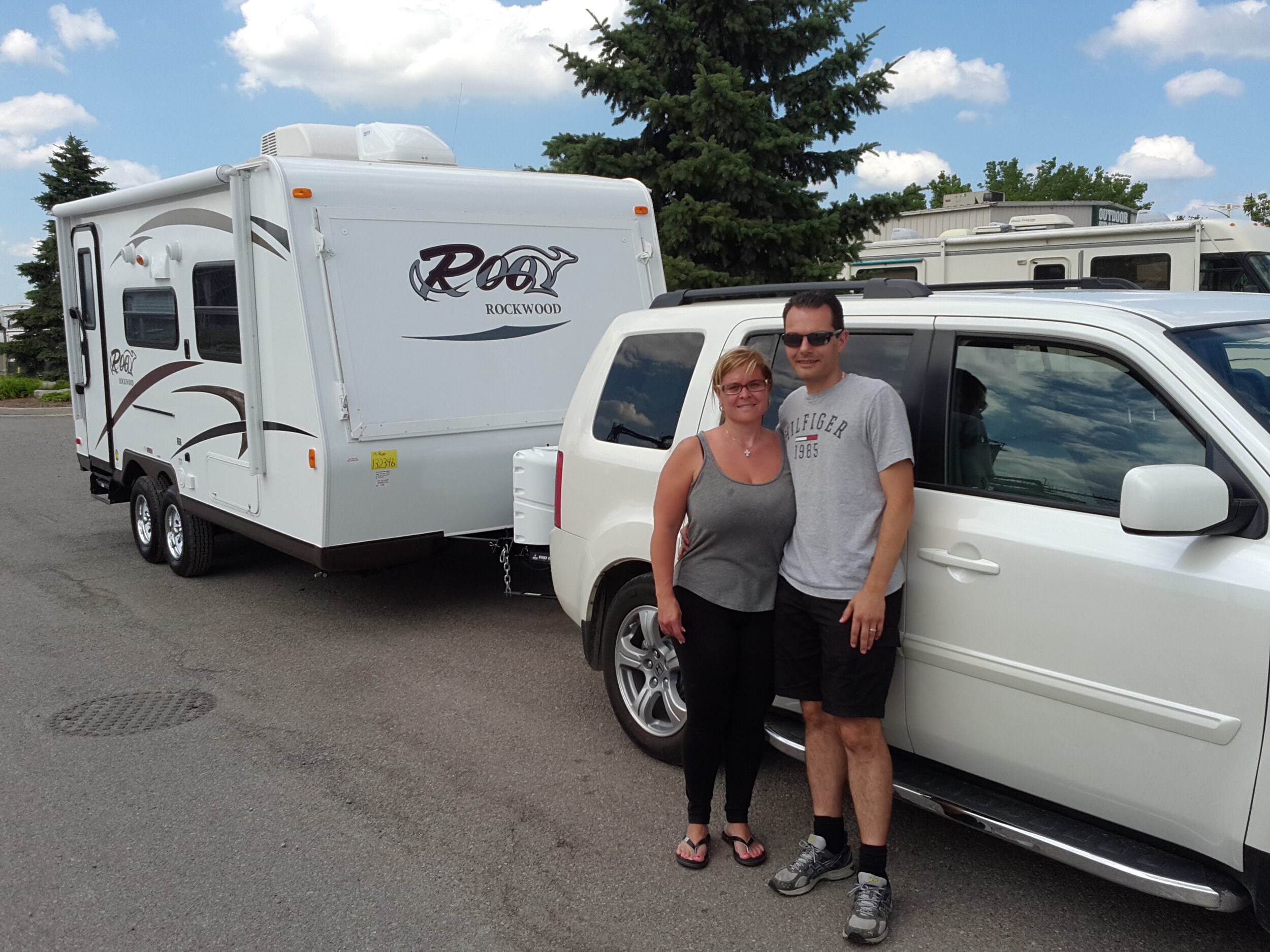 Mr. & Mrs. D'Angelo sporting their new Rockwood Roo. 
"

Great experience. All was very well explained. Thanks to Paul B and whomever helped us."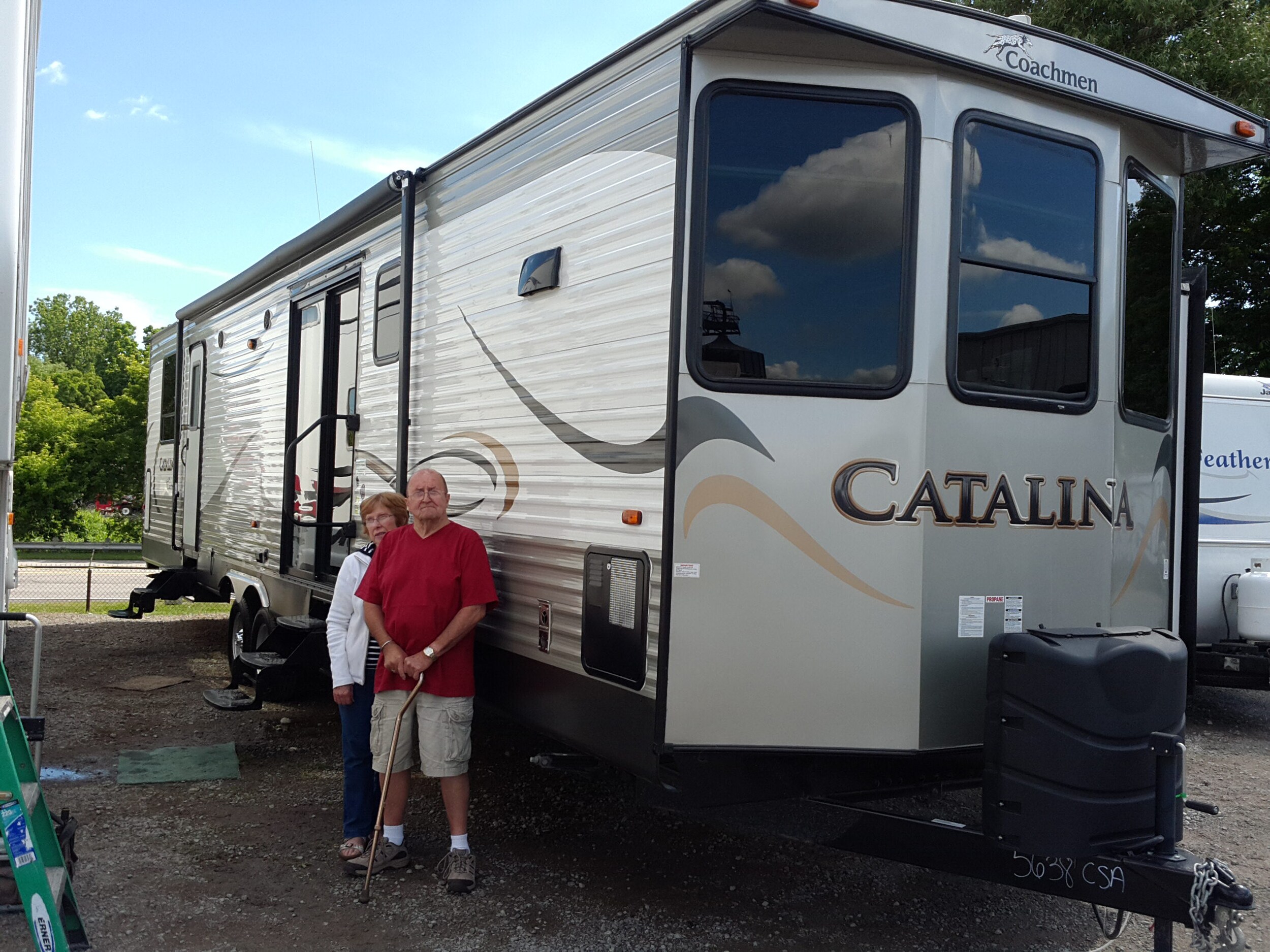 The Beauchamp Family 
"
We had a good experience buying our new trailer, good service and advice."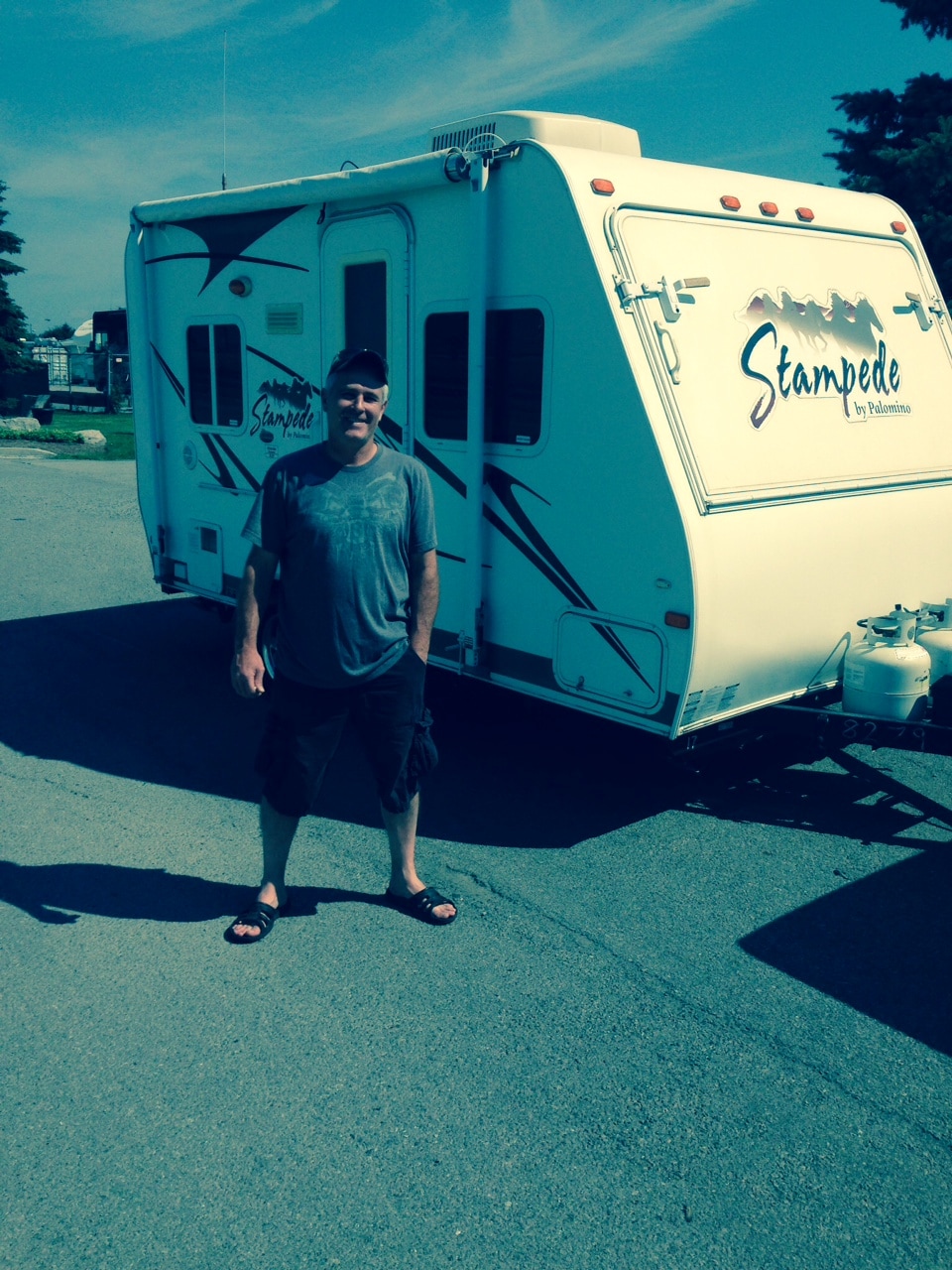 Stephen Smith

"Staff was very helpful. New to the RV world and everyone was very informative and helpful. Thanks to all at Outdoor Travel!"
The Grieg Family with their 2012 Forester.
"Everyone at Outdoor Travel seemed very down to earth, friendly, and knowledgable. We also like the idea of no pressure sales tactics. Our salesman, Murray Teed has such a positive attitude towards Outdoory Travel & the products you represent. The enture staff is top notch, we will certainly recommend Outdoor Travel to other and we will definitely use Outdoor Travel's services again!"
 
          2011 Forest River Catalina
                  Wade & Diane

Outdoor Travel had awesome staff and
gave us a good deal. There's always
someone there to help, and we would
recommend Outdoor Travel to others. If
anything came up with our RV we would
go to Outdoor Travel first, we had an
awesome experience!
---

2009 Keystone Passport 286 RB
Serge - Guelph, Ontario

Outdoor Travel was amazing to deal with. The service people were very helpful, and no one was pushy all very nice it was truly a pleasure dealing with them from start to finish.
---


Forest River Georgetown 330
Kenneth - Little Britian, Ontario



The entire staff are very personable,
knowledgeable, helpful and willing to always answer any questions. They had a wide selection of brands and multiple models of various brands. They allowed us to browse privately and when information was needed they were right there. I would definitely recommend Outdoor Travel, in fact I brought a friend with me the day we took delivery of our unit. Should I ever need RV services or am looking for a new one I will return. But I have to say my best experience was the way they made me feel...like family!

I met Ken Whiting one night right at closing he offered to re-open for us. That alone made us return in a few weeks even though we live over 2 hours away.

Thanks again.
---


2011 Keystone Copper Canyon
Ronald & Angela - Cameron, Ontario



Outdoor Travel had me in and out in 7 days what great service. They had a great financial adviser who was on top of everything from emails to faxes.

I have recommended Outdoor Travel to all my friends and family!

I would buy again from Outdoor Travel no problem.

My overall experience was awesome, Pamela in the finance office was amazing, they took the time to give me a complete demo and provided super service from start to finish!

I will be back, thanks.
---
Keystone Cougar 26 RLS
Malcolm - Brighton, Ontario

One thing I can say is Outdoor Travel gave me the best price in town...and an really took their time walking me through the demonstration procedure. Everyone there was very pleasant and Helpful.
---


2011 Forest River R-Pod
Niewiadomski - St. Catharines, Ontario





I have to say, they had a very quick delivery for me.

I would recommended Outdoor Travel to anyone I know looking to buy and RV!

My overall experience was awesome, On a rating from 1-10 I would give them a 10 for sure!
I really enjoyed doing business with Outdoor Travel and received great service through out the sales process.
---


2011 Keystone Cougar
Singer - Guelph, Ontario



The service and sales process was very good.

I learned a lot from them when they went through the introduction of our unit.

They really make it easy to do business with them I would recommended Outdoor Travel to anyone looking to buy RV's or Campers. 

Great Service keep up the good work!
---
Wendy - Ontario

"Many Thanks Guys" for all your help and consideration regarding my "Fussy-ness" in choosing a trailer, you guys are awesome. (Fun Too!)

I've never experienced a work place where everyone seems so "Happy" & "Pleasant" too!

I just love my trailer, and in case your wondering...yes - I've slept in it every night since it came home!
---
Jeff - Mississauga, Ontario

This was our family's first motor home purchase - we didn't know how to choose a dealer or what to expect once we chose one. Everyone at Outdoor Travel set reasonable expectations that there were going to be bumps along the way. Other dealerships may have given the impression otherwise. After my wife and I really thought about it, we were purchasing an item that has the majority of the comforts of our existing home AND goes rolling down the highway. Things are going to go wrong. a truly successful business rises above their competitors not only by selling a superior product but more importantly by how they handle the problems that are bound to rise. That's what made our experience with Outdoor Travel unique - we weren't just a seller and a buyer - they made us feel that we were all in it together; that their success depended on ours.

Top notch across the board!
---


Sunset Trail - Travel Trailer
Bolhuis 

They had very friendly service.

I have to say, that the website was very helpful as well as the sales rep.

I would recommended Outdoor Travel if you are looking to buy and RV!

All the staff was very helpful and courteous.
 

James, D.Palmateer - Tweed, Ontario


Everyone we dealt with at Outdoor Travel were super, and a big help to us. The service was very courteous and helpful all around they made everything as easy as could be for us. We would certainly recommend Outdoor Travel to others and if an opportunity came up we would use Outdoor Travel again. Our buying of the Motor home was a great experience.